100 Ton Masters License -
Increase in Scope to Near Coastal

Upgrade Your Inland Great Lakes Master to Near Coastal waters!
Enroll Today - Upcoming Courses (you will be re-directed to Explorers Guide Midwest)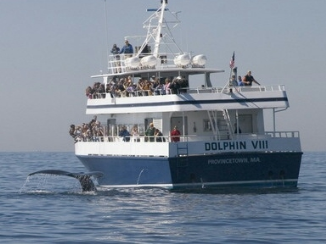 You worked hard to get your Masters Inland Great Lakes credentials. Now you get a chance to work of of Florida or another near coastal waters.However, you need to upgrade your license. What are your options?
You could redo the 24-hour Masters course. However, a better option is Explorers Guide Maritime Academy's 8-hour Increase in Scope course.
If you have 720 days of sea service of which 360 are on the Great Lakes or near coastal waters, you can now upgrade your 100 Ton Masters license to near coastal waters. Explorer's Guide Maritime Academy now offers a National Maritime Center approved 8-hour class both in the classroom and online. Online course is available 24/7; Classroom normally is a one day class with exams.
Topics Modules Include: Ocean Currents, MARPOL, Other International Instruments, Weather Charts, and Receiving Survivors from lifeboats/life rafts. If you have a colregs restriction on your license, you will need International Rules of the Road.
Fee: $245.00 includes course materials, instruction, one sitting of the final proctored exams, and Certificate of Completion. The cost is the same as classroom due to the cost of seeting up individual procptred exams vs quarterly reginal exams.
Required sea service - 720 days of which 360 days are Great lakes or near coastal and 90 days in the last 3 years.
Exams: Deck General 50-quesrtions 70% correct; Navigation General 50-questions 70% correct. If you have a colregs restriction on you credentials, you will need to take the 50-questions 90% Navigation Rules of the Road exams. To avoid taking the rules exam, we will need to see credential page with your endorsements.
Have more questions? Feel free to call us at (920) 733-5500